Lariat came into our rescue program on January 14, 2015. Lariat came from the Pottawatomie County Sheriff's Office along with 11 other horses as an abandonment case. Sadly, help came too late for 2 other horses. We lost a 6 month old foal 3 days after she arrived and we found 1 dead on the property. Lariat is a Beautiful, Red Roan, Quarter Horse, Mare. Lariat is estimated to be 9 years of age. Lariat is body score of a 3. She is infested with internal/external parasites, has rain rot and is mildly anemic. Lariat is covered in ticks and possibly pregnant. Lariat is a sweet girl, but very scared. Lariat, along with the 11 other horses, haven't experienced much hands on attention. Most are not halter broke or broke to lead, but learning. It is going to take some time and patience and this beautiful herd will learn to accept love and attention. It clear that no human has been there for them in the past, and they don't understand that we are here to help. We will update as Lariat improves. Please consider making a donation towards Lariat's Rehabilitation.

Lariat was picked for our 7th Annual Blaze's Ride to the Rescue Trainer Challenge. She was chosen by Trainer Jamie Johnson. Jamie will be working with Lariat for the next 120 days, turning Lariat into a dependable riding companion. Jamie will be going against 13 Trainers in our Trainer's Challenge. Competition is set for May 5th, 2018 at the Heart of Oklahoma, Shawnee Expo Center, Shawnee, Oklahoma. For additional information regarding our Trainer's Challenge, please visit our trainer's challenge website and follow your favorite Trainer/Rescue Horse on their journey to competition. Blaze's Ride to the Rescue Trainer Challenge. Lariat will be available for adoption throughout the competition on May 5th, 2018 through an all day silent auction. Lariat is a sweet girl and loves attention. Lariat has a current negative coggins, up to date on vaccinations, deworming, teeth floating and hoof maintenance. Lariat has also been freeze branded for her protection. If you are interested in adopting Lariat, please submit an adoption application and get your pre-approved status, in order to adopt Lariat or one of our other Rescued Horses competing on May 5th, 2018.

Available for Adoption on May 5th, 2018 to pre-approved adopters through a Silent Auction. All bids start at $800.00 on the day of the event only. The day of the event will be the only opportunity to adopt a horse with over $3000.00 of training alone, for the starting bid of $800.00. If the horses do not get adopted the day of the event, the adoption fee will be higher once brought back to our facility.



Don't forget to purchase your Banquet Tickets! You can join us after the competition for a nice dinner upstairs at the Lazy E Arena. This is a great time for the Trainers and Board members to relax after a long hard day and enjoy a nice dinner and possibly a drink with our wonderful supporters. You certainly don't want to miss the opportunity to meet Our Special Boy Rudy. You can purchase your tickets here: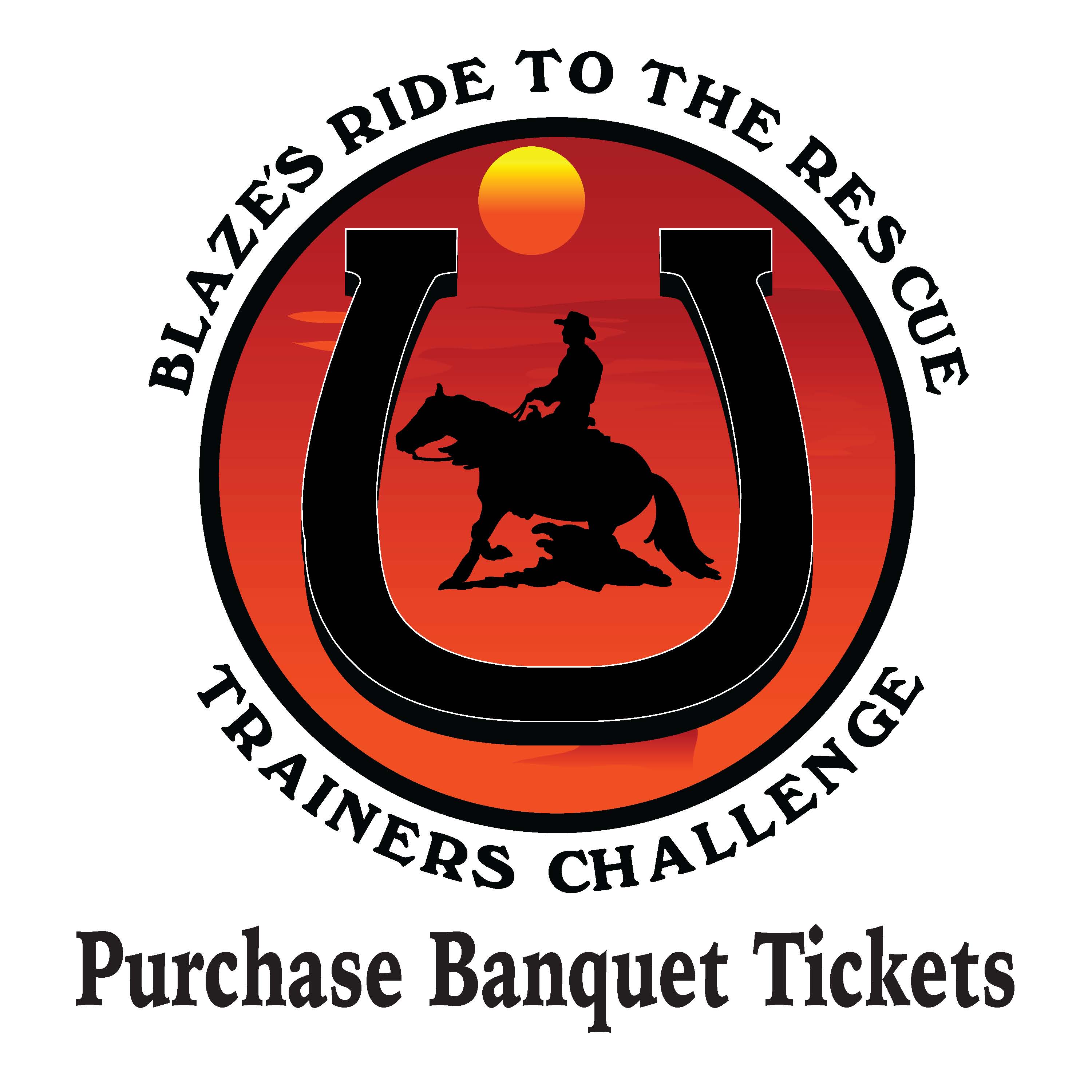 Please call or email to schedule an appointment to visit the horses currently available in our rescue program. We are generally available by appointment Monday - Thursday after 5:30 and anytime Friday - Sunday. We do maintain full time jobs, so we are not always available on weekdays. Please be patient with us and we will return your call/email as soon as possible.