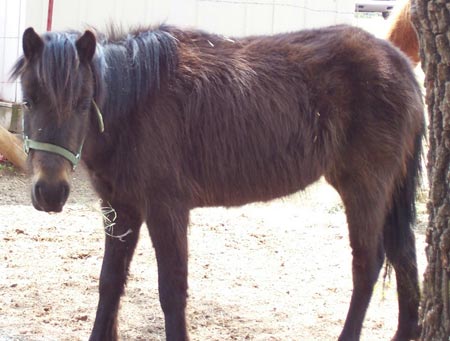 Ringo Ringo came to us the first of April, 2004. He is estimated to be 8 years of age, Ringot is a small gelded pony. he is currently a little underweight, but we feel that he will make a fast recovery. Ringo is halter broke and broke to lead, he will carry a small child while being lead, but sometimes can be difficult to catch out in the pasture. Once you have him he is a sweet boy. Ringo is available for immediate adoption.

Ringo has been adopted to a wonderful family in Edmond, Oklahoma. He is currently being babied by a family of 5. Ringo is being loved to death and well taken care of. He is so deserving of all the great attention.
If you would like to Donate or Sponsor a horse in our care please Donate here.